http://www.soapboxmedia.com/forgood/111715-Constella-announces-2016-festival-season.aspx
For Good
Constella 2016 will push classical music boundaries to engage audiences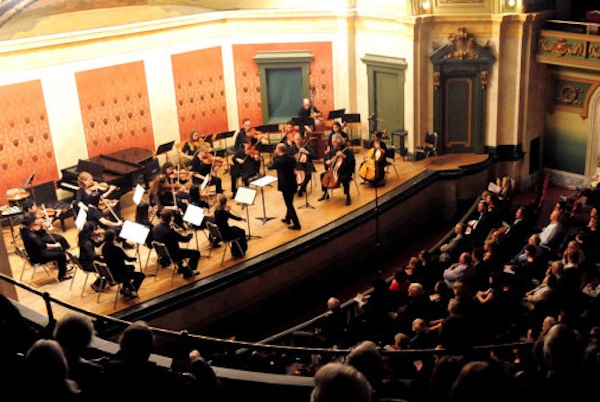 Constella Festival of Music and Fine Arts
has announced its 2016 season, which is invigorated with new collaborations that push expectations and conventions for classical music into new territory.
The 10-day festival kicks off April 15 and, according to renowned Russian violinist and founder of Constella, Tatiana Berman, is designed with audience experience at the forefront.
"Constella has become known as a creative incubator for artists of the highest caliber," Berman says. "We've always taken chances, learning from our experiences and audience reactions along the way. Our audience tell us that Constella affects their life, opening doors to new works, artistic expression."
String performances of Baroque dance music and West African bardic spirituals will converge. Local electronic media students will contribute digital art to be paired with classical piano performances. World premieres of ballet and contemporary dance will grace the stage.
"Amazing things are happening in Cincinnati," Berman says.
New this year: Grammy-award winning musicians, gallery owners and film industry professionals will judge music videos and fine art created by students competing to win $2,000 in prize money.
An effort to engage audience members of all ages is ongoing. Children's concerts have been a success in the past, and they will continue this year with interactive components intended to pique the interests of young people who gain exposure to the scene in a unique, fun way.
"There's energy one can feel just by walking around downtown," Berman says. "We want to harness that energy. It's the people of this city who inspire us. We hope to inspire them in return."
Do Good: 
• Purchase a 2016 Constella Festival pass here for shows April 15-24 at the Cincinnati Art Museum, Aronoff Center for the Arts and National Underground Railroad Freedom Center.
• Connect with Constella by signing up for the Constella Club newsletter.
• Support Constella by donating.